Air Mixers & Roof Hoods
Help Improve Indoor Air Quality
Choose KEES for our industry-leading expertise and product quality
June 26, 2020
According to new ASHRAE COVID-19 building readiness/reopening guidelines, one of the best ways to create a healthier indoor environment is to bring in more outdoor air. The increase in fresh air helps to dilute recirculated air and create a cleaner space where we can all breathe easier. This change in ventilation rates can have side effects, though. Don't worry -- KEES has solutions.
Potential Issue #1 - Stratification:
Stratification can be an issue in central air handlers as you bring in a higher amount of outside air; particularly during extremely cold or hot weather. If the larger volume of outside air doesn't properly mix with the return air then the non-uniform temperature distribution may cause the coil to operate at less than peak efficiency. In addition, annoyance freezestat trips may occur due to cold spots. Annoyance trips really are quite annoying.
KEES Solution - Air Mixers:
When it comes to managing two stubborn air streams, our air mixers force them to cooperate. The fixed blades direct the airstreams towards one another and the center cone evenly spreads out the mixed air. The aerodynamic profile of the blades results in low pressure drop and no moving parts in the assembly means no servicing. Perfect fit, optimal efficiency, lack of false trips and no servicing...peace of mind.
Cross-section image of KEES CFD analysis shows impact of air mixer inserted in an air handling unit.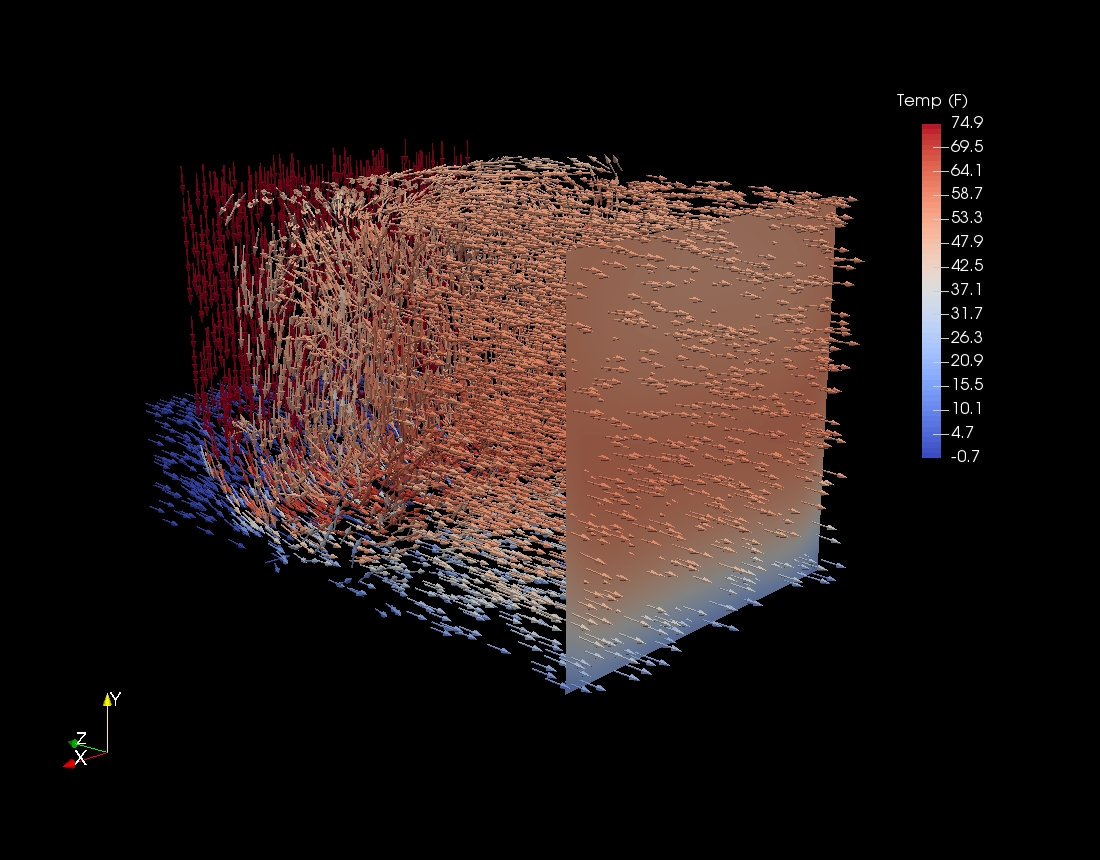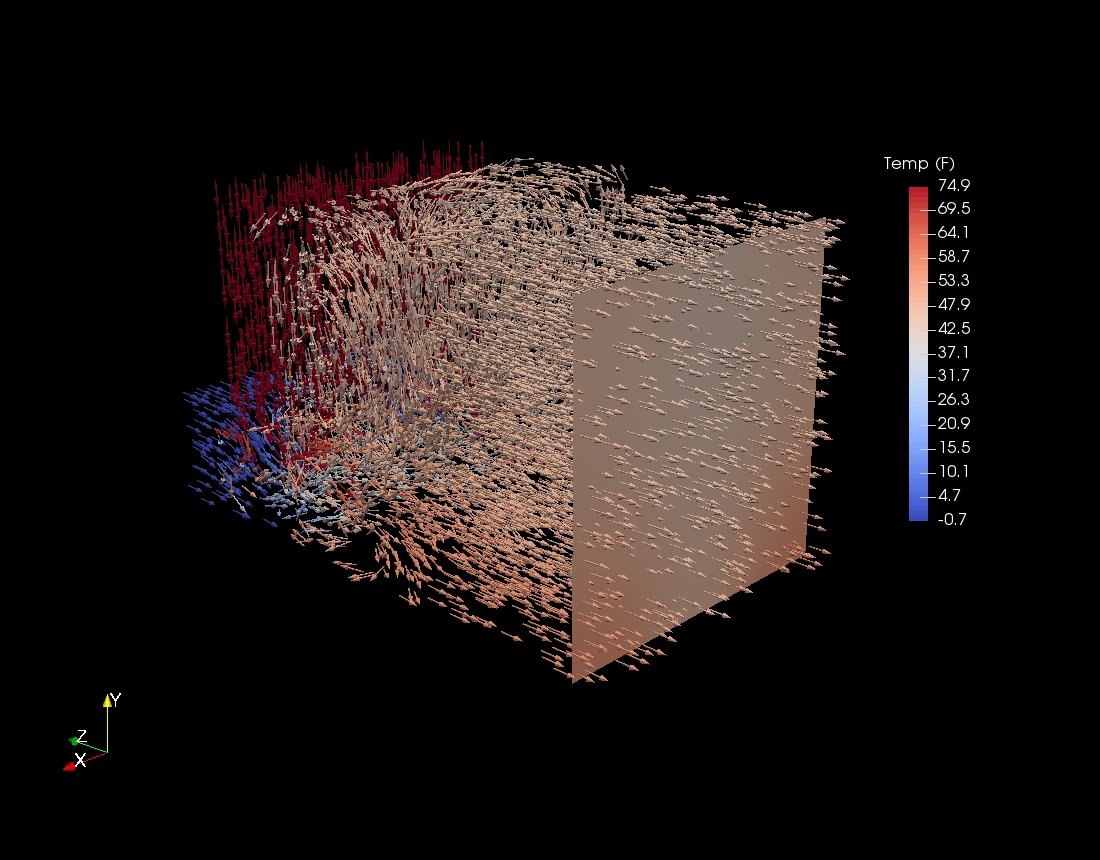 KEES recently helped The 3M Company with air mixers for new facilities to make their N95 masks. Our unmatched product customization allowed us to tie into their air handler configuration and provide just what they needed to prevent stratification and enhance energy efficiency in their new facilities. In fact, our air mixer is available in ANY rectangular size and many mounting options to fit your exact need. Count on KEES for industry-leading products and ultimate sizing flexibility.
Learn more about our proprietary air mixers
Potential Issue #2 -
Outside Air Path Can't Handle More Volume:
We know that conditioning outside air can be costly. This has led many systems to be designed for the minimum amount of outside air. Now that ventilation recommendations are increasing, it may be necessary to create new paths for the additional outside air and exhaust air.
KEES Solution - Roof and Weather Hoods:
If new paths are required then KEES can provide the means to protect the openings in the building. Our roof and weather hoods can handle everything, in any application. Snow and ice. Rain and hail. Birds and insects. With heavy gauge construction, structural ribbing, and welded seams, solutions from KEES deliver fully assembled so both you and your building will breathe easier. Not only can we provide these products, we're experts at finding the right solution for your current system.
KEES recently helped the National Geospatial Intelligence Agency by creating forty-two custom aluminum weather hoods for generator enclosures. We worked closely with the team to design and manufacture these heavy duty hoods and finished them with a custom color paint. As always, these goods shipped fully assembled saving installation time and ensuring structural and weatherproof integrity.
Learn more about our roof and weather hoods
As we all adjust to our COVID-19 reality, KEES stands ready to help with a team of industry and product experts, and a long list of HVAC products to address your needs.
Contact our team of experts to learn more