KEES PRODUCTS ACCEPTED BY NEW YORK OFFICE OF MENTAL HEALTH
RISK-RESISTANT GRILLES, DIFFUSER ON PATIENT SAFETY STANDARD LIST
July 6, 2023
Three KEES risk-resistant products are accepted by the New York State Office of Mental Health (NYS-OMH) on its Patient Safety Standards list.
KEES, a leading manufacturer of risk-resistant HVAC products for behavioral health facilities, is included in the Patient Safety Standards list with its risk-resistant perforated grille, risk-resistant perforated linear slot diffuser and risk-resistant "V" passageway grille with supports.
NYS-OMH SETS BEHAVIORAL HEALTH FACILITY SAFETY STANDARDS
Serving more than 700,000 individuals each year, NYS-OMH is a multifaceted mental health system that regulates and oversees more than 4,500 governmental and nonprofit programs throughout the State of New York. The organization evaluates materials, fixtures and hardware using in-depth criteria—from ligature resistance to durability to therapeutic environment/appearance—with the goal of reducing the risk of harm to individuals in inpatient settings. Accepted products are listed in the Patient Safety Standards and assigned a risk-assessment rating for high-, medium- and low-risk areas.
KEES Risk-Resistant Security Grille
OMH-accepted for medium-risk areas, the perforated 14-gauge steel risk-resistant security grille (SEG-9SP3) features 3/16-inch diameter holes on 9/32-inch staggered centers, tamper-resistant countersunk screw holes with matching screws and a white polyurethane finish. It is available with versatile mounting options, with accessories such as balancing dampers and is available in heavier steel gauges.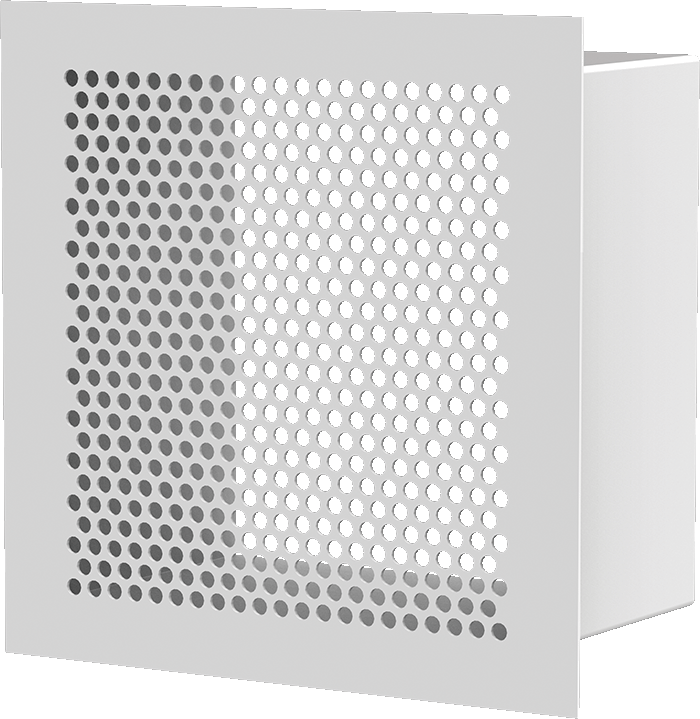 KEES Risk-Resistant Linear Slot Diffuser
Also accepted for medium-risk areas is the perforated 10-gauge steel linear slot diffuser (SEG-9LS3VH). The perforated face has 3/16-inch diameter holes on 9/32-inch staggered centers. An industry exclusive, this risk-resistant linear diffuser is capable of throwing air in multiple directions while meeting security and risk-resistant requirements. It offers the same performance and fits in the same space as a regular linear slot diffuser but is fully welded and features a small ligature-resistant perforated hole pattern. A supply plenum can be included to help the installer transition from the diffuser to the ductwork. The diffuser has a durable two-part polyurethane finish in white and like all KEES products, is available in custom colors.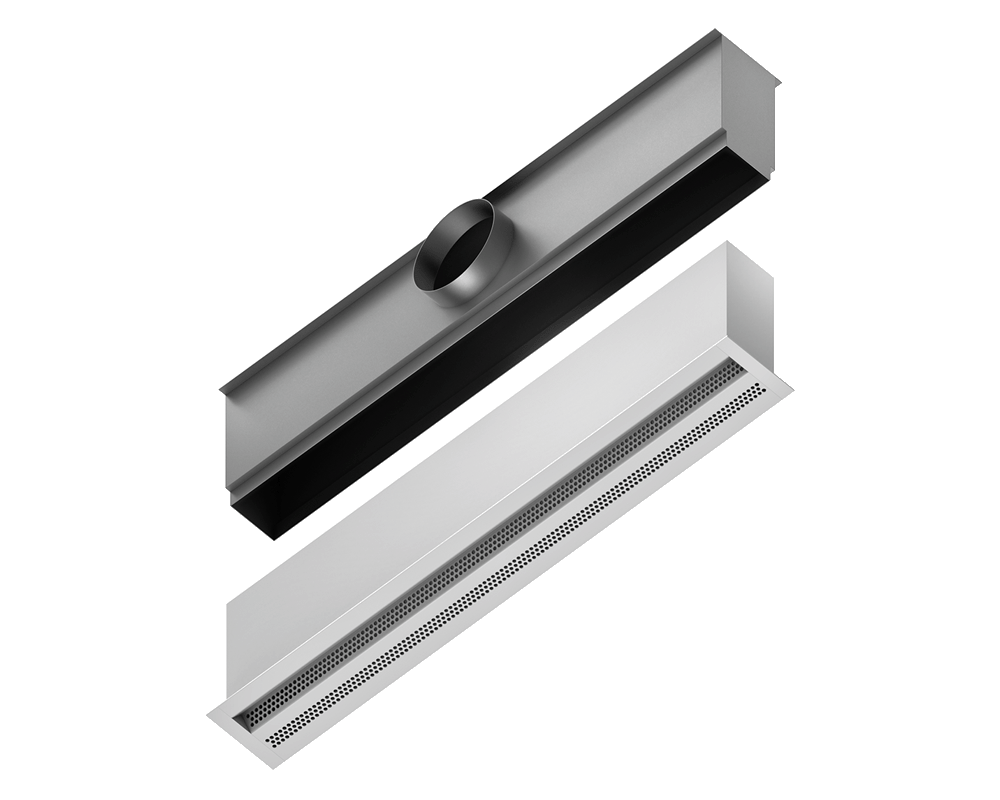 KEES Risk-Resistant "V" Passageway Grille
The third OMH-accepted product has a high-risk assessment rating. This product is the KEES 12-gauge steel passageway security grille (SEG-13B) with V-shaped louvers. It features 3/16-inch openings between both the horizontal louvers and the vertical supports, a faceplate securely welded to the sleeve and a white two-part polyurethane finish. This security grille is available with multiple mounting options, such as a rear mounting angle frame or screw holes in the faceplate with matching tamper-resistant security screws. Optional accessories include balancing dampers and security bars behind the faceplate.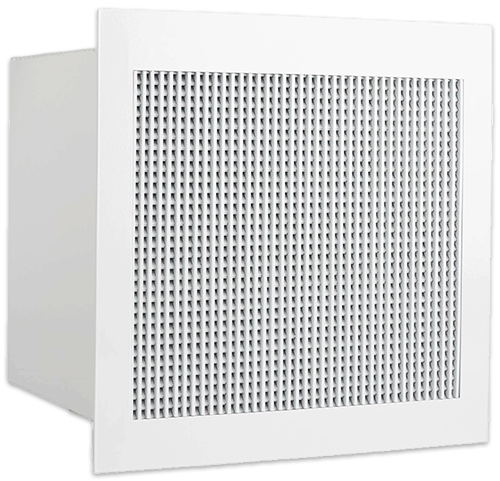 A Longstanding Commitment to Patient Safety
For more than 40 years, KEES has manufactured durable, risk- and tamper-resistant security products for behavioral health facilities across the country. Inclusion on the NYS-OMH Patient Safety Standards list underscores our commitment to providing exceptional air distribution that helps to provide safety and comfort for patients, staff and visitors.
EXPLORE KEES SECURITY PRODUCTS