KEES Manufactures Security Linear Diffusers
for New York Office of Mental Health
Customized Diffusers Ensure
Safe and Comfortable Environment
February 25, 2020
Are you helping to build a safer and more comfortable environment? At KEES, we've been doing this for 40+ years and we take this responsibility seriously. It's one reason the New York Office of Mental Health (OMH) selected us to manufacture 900 security linear diffusers to upgrade their psychiatric facilities, including the Manhattan location in New York City.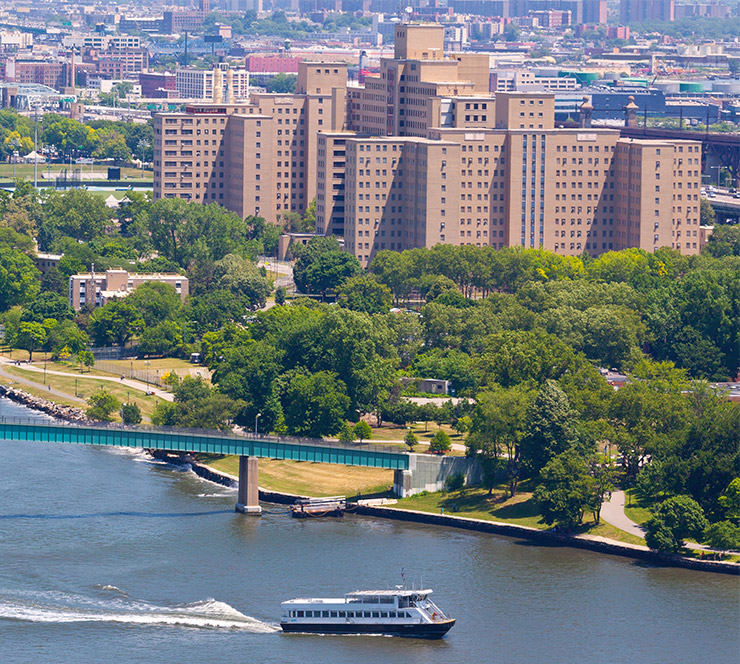 Project Requirements
This project required linear style air diffusers built to OMH's exacting standards for maximum security and ligature resistance. Lengths had to be from 24" to 48" for use in either lay-in or surface mounted ceilings.
Why KEES
In short, KEES was the only company able to tackle this project. We took a standard HVAC product and modified it to meet some specific and special needs. While other companies claim a customer-centric approach, KEES lives it. As our customer, we put you in the center of everything we do -- period.
Specifically, we were challenged to create a product that performs like a linear slot diffuser and fits in the same space as a linear slot diffuser but that is made from 10-gauge steel, has a small ligature resistant perforated hole pattern and is fully welded. Our complex and precise fabrication process resulted in the only available diffuser that can direct air in multiple patterns and meet maximum security and anti-ligature requirements. It's this unique design that creates not only a safer environment, but one that is more comfortable for everyone in the facility.
More Product Details
This product is available in various combinations of horizontal and vertical air patterns. The most common one is two-way opposite, where air blows along the ceiling in two horizontal directions. Another variation is vertical/horizontal, where one pattern blows air down and one blows air horizontally along the ceiling. Any sleeve length is available, so it extends through the penetration the exact amount required to meet the mating ductwork.
Our Process
In addition to our customizable, high-quality products, we take tremendous pride in our customer-centric process. We are built for this kind of involved project which requires a manufacturing partner that is available to listen, offer advice and anticipate pitfalls. Sometimes complicated projects take a while to develop and nurture. We are there for every step of the journey.
Security Experts
KEES began taking a leadership position in security products in the 1970's when production shifted from detention equipment suppliers to HVAC manufacturers. Our product line has constantly grown and evolved to meet the demands of our customers and the marketplace. Most recently, we've had a keen focus on the behavioral health market, manufacturing specialized suicide deterrent products for customers across the country -- including the OMH.