KEES PARTNERS WITH BEHAVIORAL HEALTH FACILITIES
OUR RISK-RESISTANT PRODUCT LINE MEETS YOUR SAFETY REQUIREMENTS
June 7, 2023
In behavioral health facilities, every product must be designed to ensure the protection, comfort and well-being of patients. For more than 40 years, KEES Inc. has provided durable risk- and tamper-resistant air-distribution products for patient rooms, doctor offices, bathrooms and reception areas in health facilities nationwide.
GRILLES AND DIFFUSERS SUIT EVERY INSTALLATION
Adhering to industry safety requirements, KEES risk-resistant grilles and diffusers help provide for a safe environment and effective air distribution in facilities that offer treatment for mental illness and substance-use disorders. This comprehensive line of easy-to-install grilles and diffusers, available in steel, stainless steel or aluminum, has protective features such as passageways and radiused corners.
The risk-resistant grille and diffuser product line includes both the perforated face and passageway core configurations. When it comes to passageway grilles and diffusers, KEES offers the widest range in the industry, including V, Z, and W options (safe, safer, safest). Multiple throw pattern options ensure just the right air distribution and ventilation for each installation. The grilles and diffusers can be specified in sizes down to one-thousandth of an inch and are available in a wide range of mounting options to suit any application.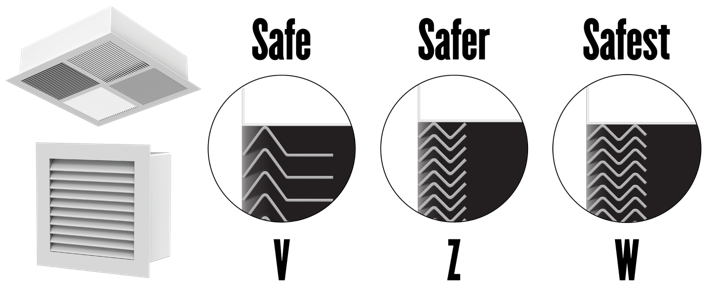 LINEAR DIFFUSER IS INDUSTRY EXCLUSIVE
The KEES risk-resistant linear diffuser is the only one in the industry. It is capable of directing air in multiple patterns while meeting maximum security and risk-resistant requirements. This diffuser offers the same performance and fits in the same space as a regular linear slot diffuser but is constructed of 10-gauge steel, is fully welded and features a small, ligature-resistant perforated hole pattern.
This diffuser is available in various combinations of horizontal and vertical air patterns, the most common being two opposing horizontal directions along the ceiling. Another variation is one down pattern and one horizontal pattern along the ceiling. The sleeve length can be varied to fit any ceiling thickness and duct connection size.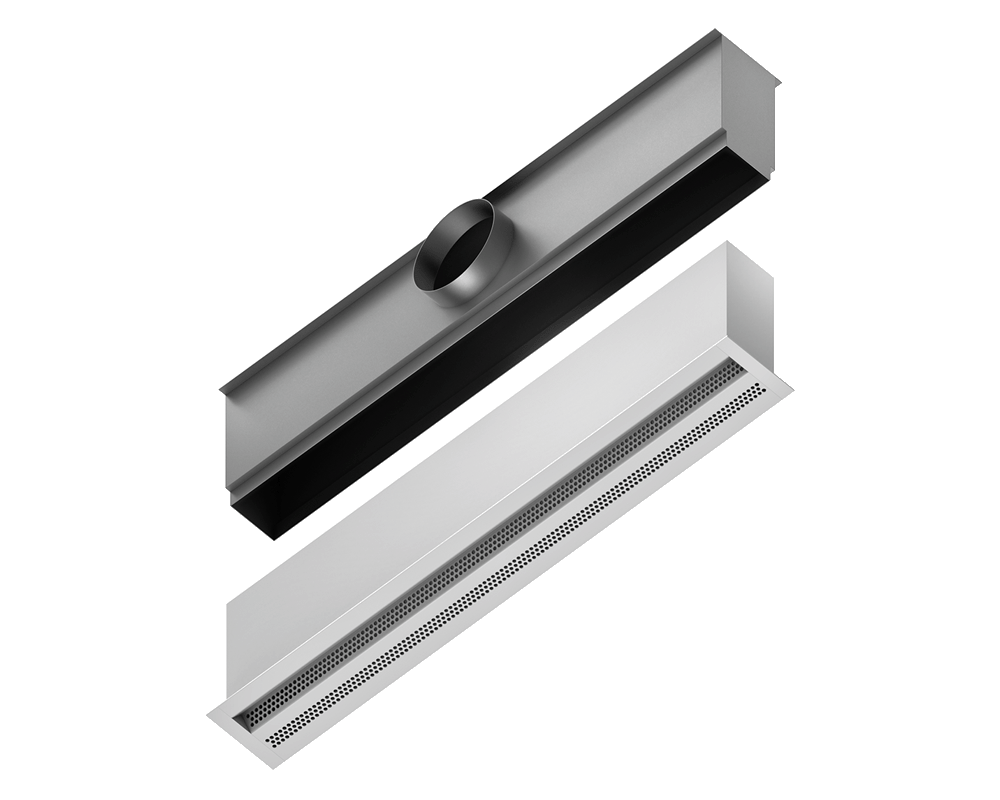 One facility using KEES risk-resistant linear slot diffusers is the Manhattan Psychiatric Center, one of many facilities run by the New York Office of Mental Health (OMH), which upgraded its psychiatric facilities in 2020. For this project, OMH installed 900 KEES risk-resistant linear air diffusers in its refurbished buildings to ensure patient safety and comfort. This linear diffuser is just one of three KEES products approved by the OMH for installation in behavioral health facilities.
KEES has also manufactured a wide variety of risk-resistant grilles and diffusers for healthcare facilities including Oceans Behavioral Health Hospital locations in the Southwest; Parkview Medical Center, Colorado; and Martin Luther King Jr. Community Hospital, California.
ACCESS PANELS DESIGNED FOR SAFETY
KEES risk-resistant access panels, designed with rounded edges and corners to reduce risk of self-harm, are often used in behavioral health facilities. Made from 12-gauge metal to meet standard security, they offer various latching options to prevent unwanted access for patient safety.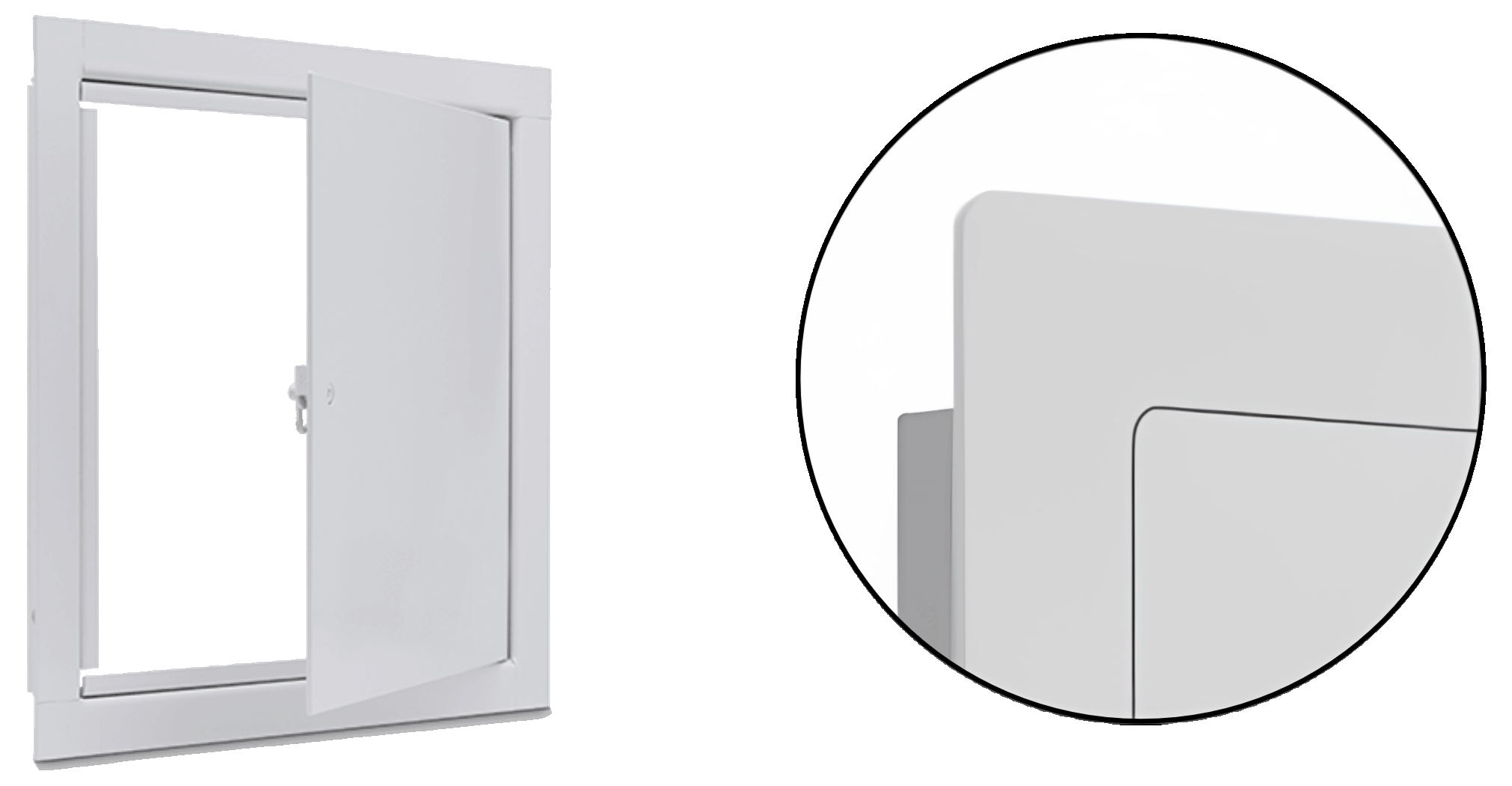 Acadia Healthcare built a $21 million behavioral health hospital in Cincinnati, Ohio, that required 140 access panels of various sizes. KEES manufactured these risk-resistant panels with tamper-resistant cylinder locks and radiused corners on doors and frames for added protection.
Other project examples include Oro Valley Hospital Adult Behavioral Health Unit, Arizona; River Vista Behavioral Health Hospital, California; and Owensboro Health Twin Lakes Medical Center, Kentucky.
A QUICK SOLUTION FOR OUTDATED COMPONENTS
A common challenge for behavioral health providers is outdated facilities that no longer meet current safety standards. Complete replacement of non-compliant air distribution devices is expensive and time-consuming. KEES risk-resistant retrofit grilles offer a quick solution with minimal expense. Available in any size, these easy-to-install aluminum, steel or stainless steel grilles fit over existing non-compliant devices to provide immediate protection. The perforated grille face complies with risk-resistant requirements and tamper-proof fasteners, add additional security. The grilles can also be constructed with rounded corners and eased edges to provide further risk resistance.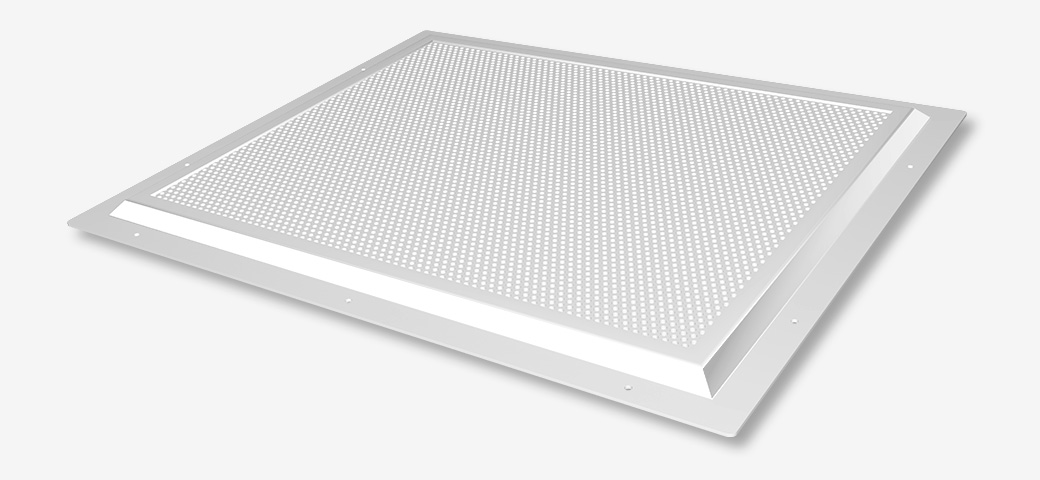 One KEES quick-response project is the Walter P. Reuther Psychiatric Hospital in Michigan, which had to quickly move patients to a temporary location due to unexpected building construction issues. To keep occupants safe during construction of a new facility, KEES manufactured 450 custom-sized retrofit perforated grilles (200 with back bars for extra security) to cover convector cabinet openings in the temporary facility. KEES turned this project around in just four weeks to meet the hospital's tight deadline.
A SAFE CHOICE FOR MORE THAN 40 YEARS
KEES durable, risk- and tamper-resistant products are used in behavioral health facilities all across the country to ensure the safety and comfort of patients and staff alike. From standard to custom solutions, KEES will work with you to meet all of the safety requirements for your next behavioral health project. Reach out to our team to learn why KEES has been an industry leader in providing products to medical buildings for more than 40 years.
LEARN MORE ABOUT OUR SECURITY PRODUCTS