New Product Announcement:
Risk Resistant Retrofit Grille
February 11, 2021
Hospitals and behavioral health facilities are increasingly concerned with suicide prevention. Internal reviews and external audits often reveal outdated grilles and diffusers that are not ligature (tie off) resistant. When time permits, a complete redesign of the system with the removal of the existing grilles and diffusers and the installation of new risk resistant models is the preferred direction. However, many situations require urgent action.
KEES is here to help with a simple solution. Our new risk resistant retrofit grilles fit over the existing grilles or diffusers. They are readily available in any size, are easy to install, and provide immediate protection. In addition, the perforated face is raised away from the mounting surface so that airflow obstruction is minimized.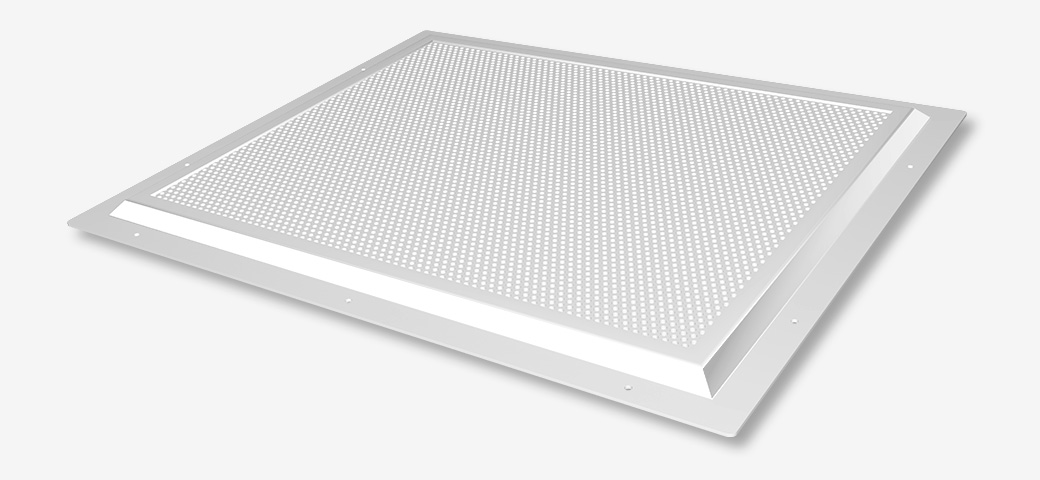 With KEES, you get the perfect fit:
Custom sizes fit your requirements
Fast fabrication and delivery fit your timeline
Easy installation with minimal labor fit your budget
More product details:
Available in any size
Available in aluminum, steel and stainless steel
Perforated grille face complies with risk resistant standards and requirements including NIC recommendations and California BoP Title 24
Screw holes with tamperproof fasteners come standard with every grille
Optional rounded corners and/or eased edges
The same high quality you've come to expect from KEES
Manufactured in Elkhart Lake, Wisconsin
Our team of experts is standing by to help create the safer environment you need.
Review the submittal and place your order today.