New Product Announcement:
"Z" Passageway Grilles and Diffusers
August 20, 2021
KEES is excited to announce our new "Z" passageway grilles and diffusers. These products provide additional security and risk resistance for behavioral health and correctional facilities. The more complex passageways created by the "Z" shaped louvers reduce the risk of occupants looping material around or through the openings of the grille or diffuser.
The addition of these products demonstrates our continued efforts to meet the diverse needs of behavioral health and correctional facilities. Over the years, KEES has become an industry leading provider of security grilles and diffusers by recognizing that one size does not fit all. Our products can meet any security and risk resistance/anti-ligature requirement and they can be placed in any location within the facility regardless of the mounting or material requirements. As needs continue to evolve, trust KEES to provide the right product for any situation.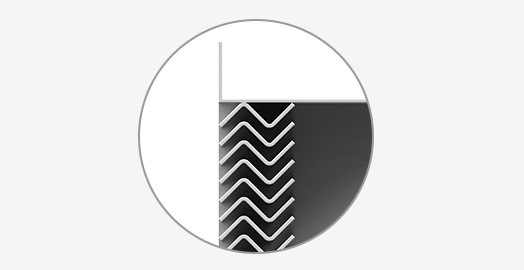 With KEES, you get the broadest selection and highest quality product on the market
Any size to meet diverse requirements
Widest selection of mounting options ensure easy installation
Variety of materials/gauges -- including stainless steel
American-made in Elkhart Lake, Wisconsin
Craftsmanship provided by AWS certified welders
More product details
Sizing:
Variety of "Z" passageway opening sizes, as small as 1/8"
Any core size to fit your opening
Materials:
Steel, Stainless Steel, Aluminum
Various metal gauges depending on size and strength requirements
Finishes:
Painted -- standard and custom colors
Satin polish -- stainless steel and aluminum
Throw Patterns:
Mounting Options:
Screw holes with matching, tamper-resistant security screws
Machine screws with matching rear angle frame
Rear angle frame for field welding or bolting
Lay-in with suspension mounting points
Masonry anchors or studs (cast in place)
Additional Options:
Volume dampers
Steel bars, hardened steel bars, tool resisting steel bars
Square to round transitions
Plenums
Our team of experts is standing by to help create the safer environment you need.
Review the submittals and place your order today.